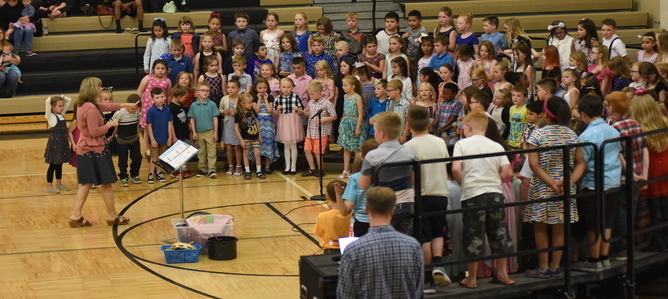 Newaygo Elementary School
Committed to do all that we can in pursuit of excellence for all students.
Welcome!
Newaygo Elementary School houses all students in grades K-4. The passage of a bond proposal allowed NPS to improve and consolidate elementary facilities into one building. In Februrary, 2018, the Newaygo Public Schools Board of Education took action to name the new/renovated building, Newaygo Elementary School. The new building has wings named after Vera Wilsie, Velma Matson, and Jack Long, and signage for this is inside the building.

Spotlights

Half Day of School
Students have a half day on Friday, Dec. 20. Christmas break begins that afternoon!

No Late Starts
There are no one hour late start Mondays in the month of December. Late Starts will resume on Jan. 6, 2020.
Newaygo Elementary School
29 E. Post, P.O. BOX 820
Newaygo, MI 49337
Phone: 231.652.2100
Fax: 231.652.9705
Candy Wells

Principal
Adam DeShano

Assistant Principal
Allison Brummel

Secretary
Jenna Echtinaw

Secretary
Matt Painter

Behavior Interventionist
Jennifer Stephens

K-12 Nurse
School Information
Office Hours
7:30 a.m. - 4:00 p.m.
Student Hours
8:15 a.m. - 3:20 p.m.
Half Days
8:15 a.m. - 11:45 a.m.