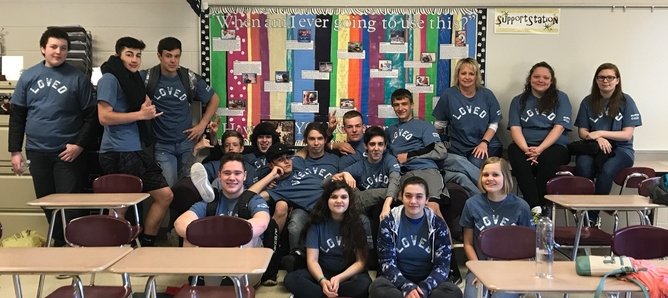 Newaygo High School
A place where we strive to make bad days good & good days great!
Welcome to Newaygo High School where our entire school community is dedicated to the pursuit of excellence. NHS students are motivated, enthusiastic and are provided with opportunities for success that include a wide array of academic and co-curricular activities. Newaygo teachers challenge students through a strong knowledge-based curriculum and utilize a wide spectrum of teaching strategies for a variety of learning styles. Parents and community members continually support Newaygo High School's academics, co-curricular and athletic programs.


SPOTLIGHTS

Class of 2017 Commencement
Is planned for Thursday, May 25 at 7:30 p.m. It will be on the football field. If location needs to change due to weather, it will be announced here.

Color Run is Postponed Until Fall
It is rescheduled for Sept. 17, 2017. Run, walk, or jog. Bring the whole family. Contact Gena Dietz at the M.S. for more information
High School
200 East Street, P.O. Box 820
Newaygo, MI 49337
Phone: 231.652.1646
Fax: 231.652.3500
Jackie Knight

Principal
Sarah Rodriguez

Assistant Principal
Peggy Boyd

Secretary
Laurie Gracik

Secretary
Lyn Shoemaker

Secretary
School Information
Office Hours
7:30 a.m. - 4:00 p.m.
Student Hours
8:04 a.m. - 3:02 p.m.