Calendar

‹

October

2017

›

S
M
T
W
T
F
S
1
2
3
4
5
6
7

Oct 7

7:00 PM to 10:00 PM

Homecoming Dance

Newaygo High School

District Calendar

8
9

Oct 9

Late Start

District Calendar

5:30 PM to 8:00 PM

Talk Early Talk Often Workshop for Parents

Newaygo Middle School

Free

District Calendar

10

Oct 10

7:00 PM to 8:30 PM

Let's Talk Opioids Workshop

Newaygo County RESA

Free

District Calendar

11
12
13
14
15
16

Oct 16

Late Start

District Calendar

17

Oct 17

7:00 PM to 8:00 PM

National Junior Honor Society Induction Ceremony

Newaygo Middle School Library

District Calendar

18
19
20
21
22
23

Oct 23

Late Start

District Calendar

24
25
26

Oct 26

8:00 AM to 1:45 PM

Blood Drive

High School Gym

District Calendar

27

Oct 27

End of First Marking Period

District Calendar

28
29
30

Oct 30

Late Start

District Calendar

31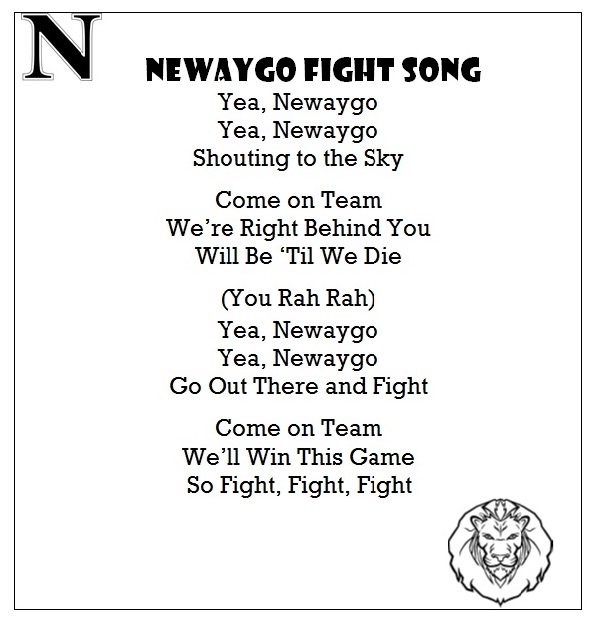 Spotlights

1st round MHSAA Playoffs
Newaygo Lions v. Grant Tigers on Oct. 27 at Newaygo High School. Kickoff is 7:00 p.m.

Cross Country Regionals
The runners will compete on Sat., Oct. 28 at Allendale High School. Those that run a qualifying time/place will advance to the state finals.

Volleyball Districts are Next Week
Newaygo will play on Wed., Nov. 1 at 5:30 p.m. They will play the winner of the Sparta/Tri-County game at Grant High School.

NEWS FROM THE SUPERINTENDENT
Thank you for visiting our website. We are grateful for the parents and community members who continue to support our efforts. We use this website, Facebook, Twitter, and Instagram to post news about our school district. Please check this website and the district social media outlets to stay current. As always, if you have any questions, please don't hesitate to contact me.
Dr. Peggy A. Mathis, Superintendent