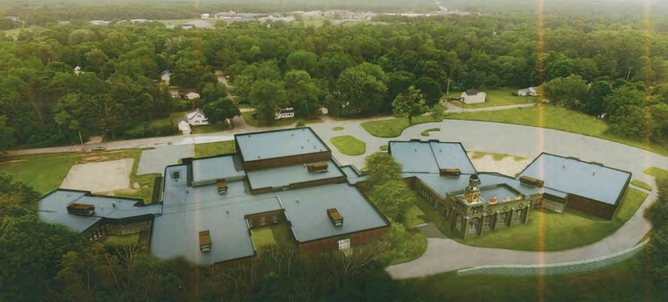 Newaygo Elementary School

On May 3, 2016, the Newaygo community approved a bond proposal to improve facilities. The district has been operating two elementary schools; the Vera Wilsie Elementary and Velma Matson Upper Elementary. The passage of this proposal allowed NPS to improve and consolidate elementary facilities into one building.
On February 21, 2018, the Newaygo Public Schools Board of Education took action to name the new/renovated building, Newaygo Elementary School. The new building will have wings named after Vera Wilsie, Velma Matson, and Jack Long, and signage for this will be inside the building.
The construction and renovation project has been going on for several months. The remaining work includes the following timeline:
Spring/Summer, 2018
Construction and renovation continues on Newaygo Elementary School.
Fall, 2018
Kindergarten, 1st grade, and 4th grade occupy new classrooms at Newaygo Elementary School. 2nd grade and 3rd grade occupy classrooms at Vera Wilsie building.
Mid-Year, 2018-2019
2nd grade and 3rd grade move into new/renovated classrooms at Newaygo Elementary School. Vera Wilsie building is demolished. Velma Matson building ceases to exist.

Spring Break
Last day for students is March 29. Spring Break begins on March 30 and ends on April 8. School resumes on Monday, April 9.

Update on the Elementary Project - Feb. 2018
(Article and pictures by Superintendent Mathis. Also has an updated Q & A.)
Starting with the 2018-2019 School year:
Newaygo Elementary School Principal: Candy Wells
Newaygo Elementary School Asst. Principal: Adam DeShano
Secretaries: Pam Barton, Allison Brummel
School Nurse: Jennifer Stephens
Behavior Specialist: Matt Painter